Went to Stadium Hang Tuah yesterday for German Shepherd Dog Show and Competition. Although I love furry animals, I don't really fancy big dogs. In fact I should say I am afraid of them. I saw sparkling eyes in hubby when he get contact with these German Shepherd. No doubt, some of them are cute, furry, elegant and beautiful. Especially the one with thick coating and golden hair, they look fantastic and healthy!

I didn't know so many Melaccans actually owned German Shepherd until I attended yesterday event. It's surprised to see so many people leaching and running along with their dog in the field, I don't see this often in Malaysia. It's sad that dogs are forbidden to be in the public in Malaysia. The owner can't even walk their dog in the parks.

There is something that I don't understand about dogs in Malaysia. Why most dogs in Malaysia behave badly? Unlike in UK, I feel comfortable to have them around me. They don't simply bark, they are so sociable and could play along with strangers, they sniff at other dogs and make friends. Is that because dogs in Malaysia are lack of training? Or the different expectation of owners cause the dogs to behave as such (westerners treat their pets as family members and friends while majority of Malaysians expect their pets to be a good watch-dogs)?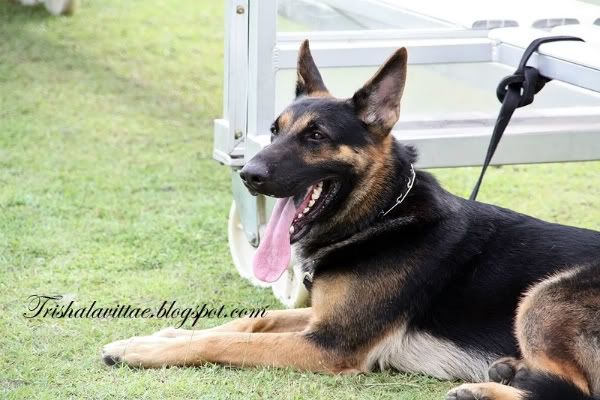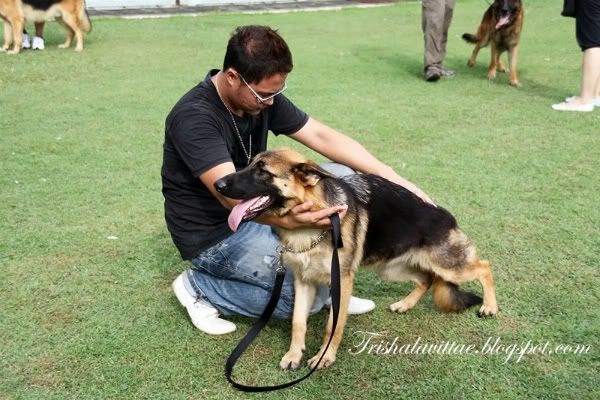 Posing his dog for me to take photo!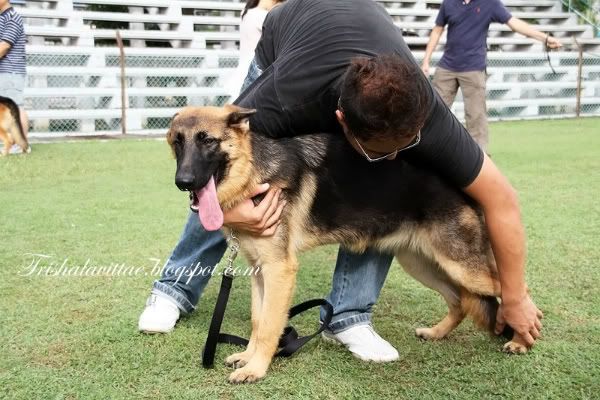 Nice German Shepherd that this owner has!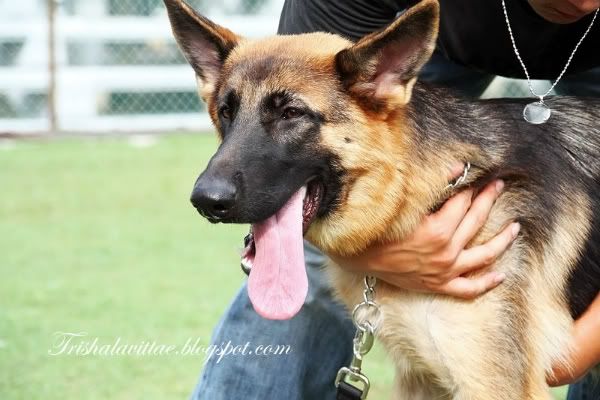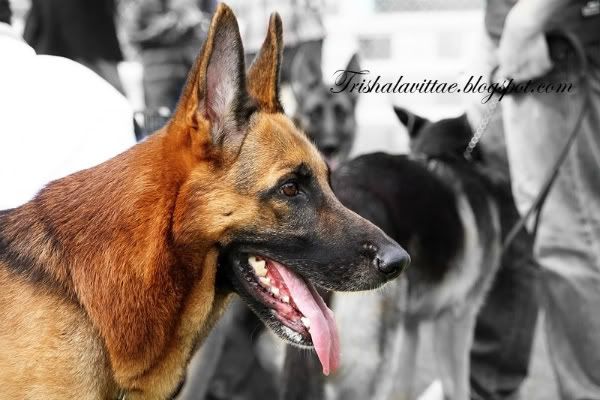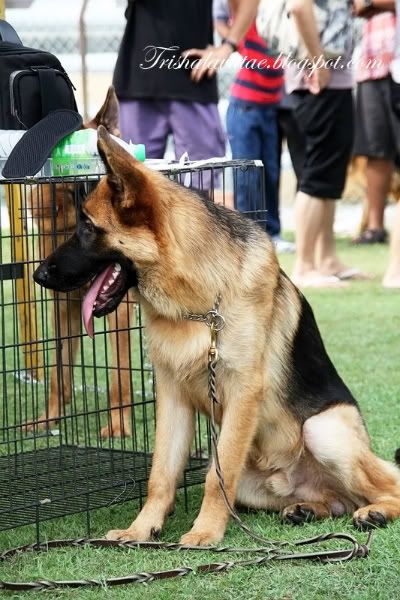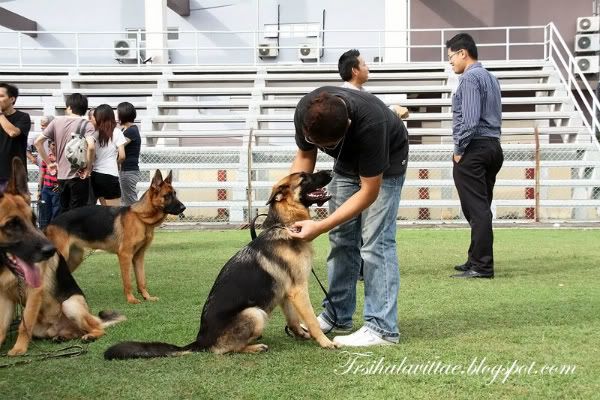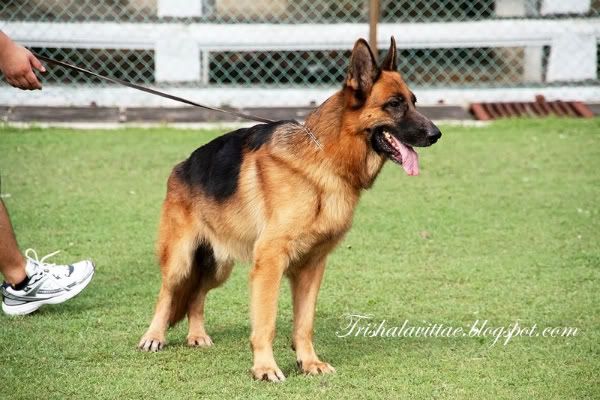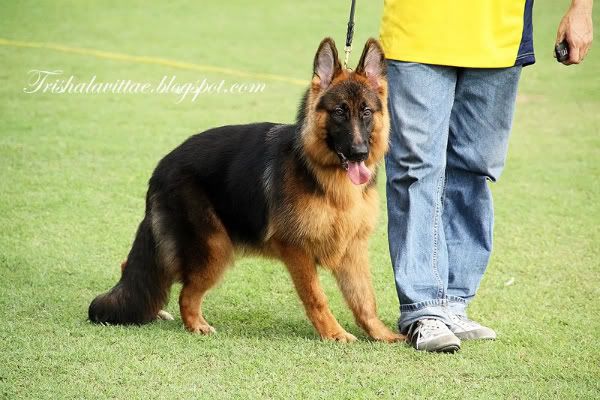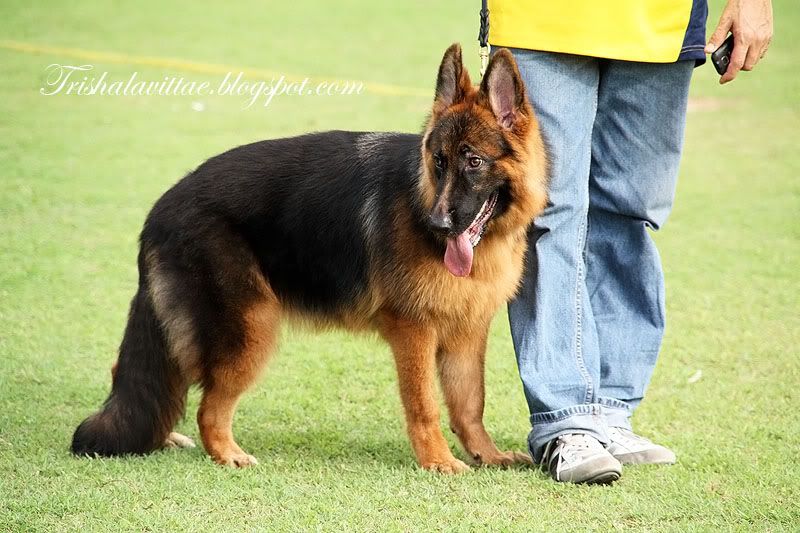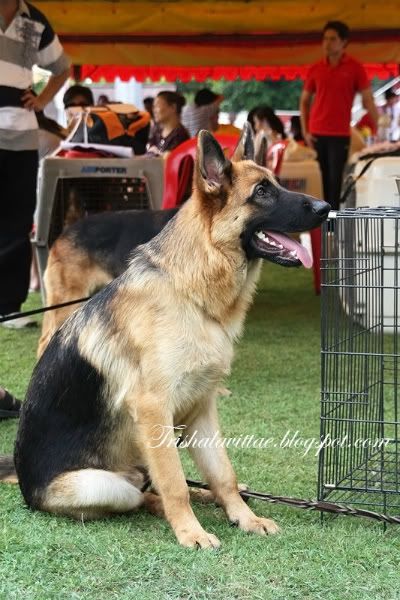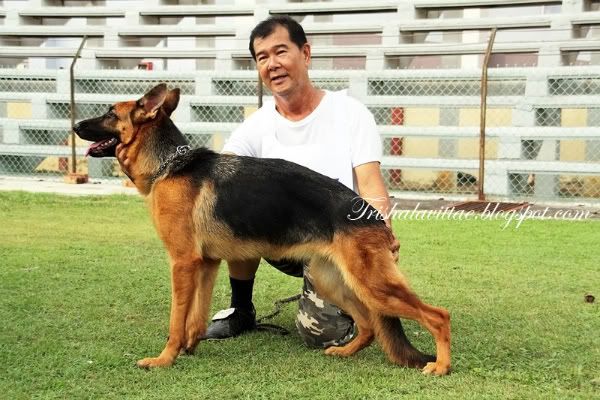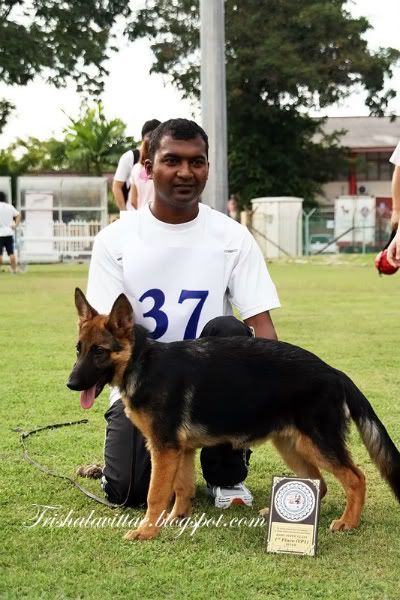 It's a puppy! A champion puppy!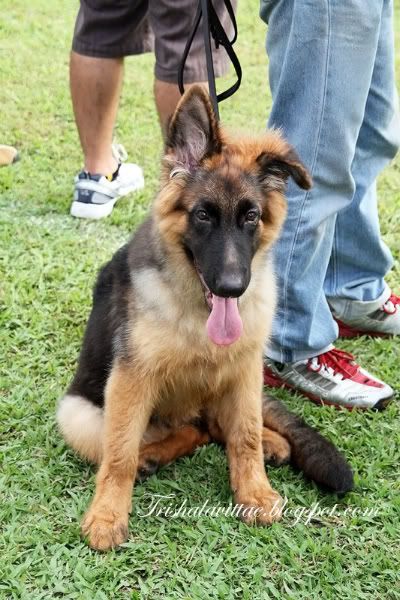 I quite like it! Thick hair, fluffy, big paw and legs, bending ear... it's just so different from the other German Shepherd that I saw yesterday!
One of the dogs turned aggressive and out of the sudden it jumped up on other German Shepherd and was trying to take a big bite on it! Unpredictable behavior is scary!