I was so surprised when I first arrived in Haworth. Never in my life I encouter such a wonderful rural village. It's small, however it's spilled with English culture. Haworth is located in Bradford, it's one of the famous tourist spots in West Yorshire, famous for its connection to the Bronte sisters, the novelists.
The main street of Haworth is about 400 meters in lenth. Local shophouses are build along the streets, side by side, separated by a narrow stone walkway. Most shops are selling home made products, surviniors and books. You could also find a few restaurants along the street. The restaurants here serve the best English tea and authentic English food.
Besides the friendly residents, the classical English cottage, another thing that catches my eyes is the beautiful landscape of Haworth. I love walking along the footpath that rambling around the open spaces.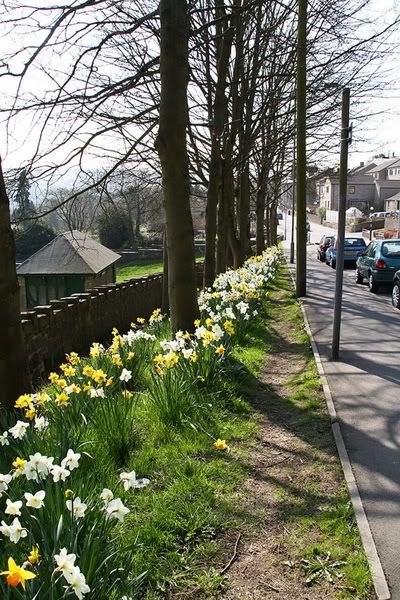 Met these two little black fellows!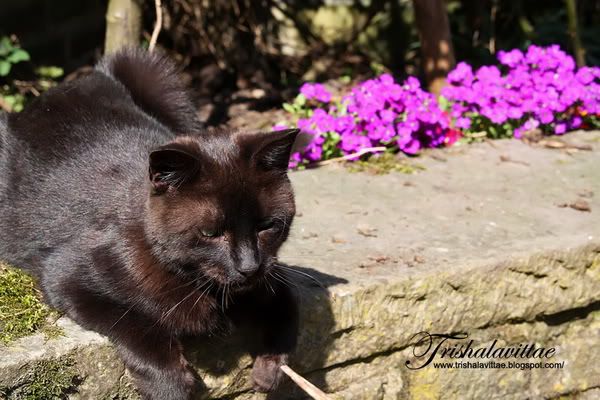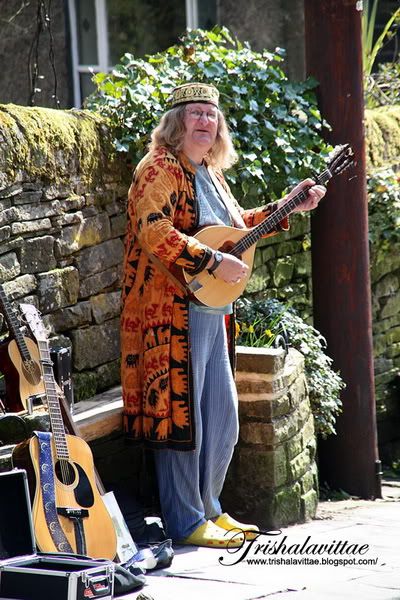 That's the main street of Haworth, it's also the centre of the village.
(click to enlarge the above photo)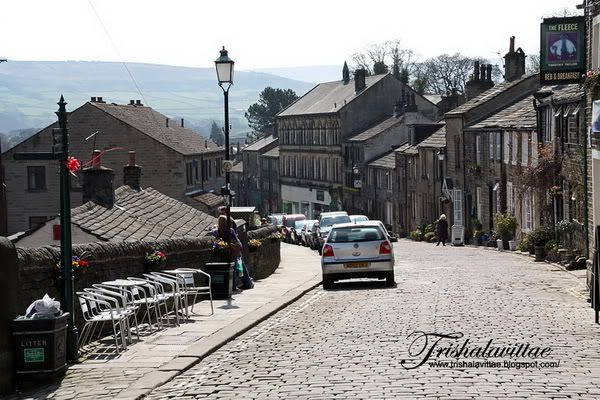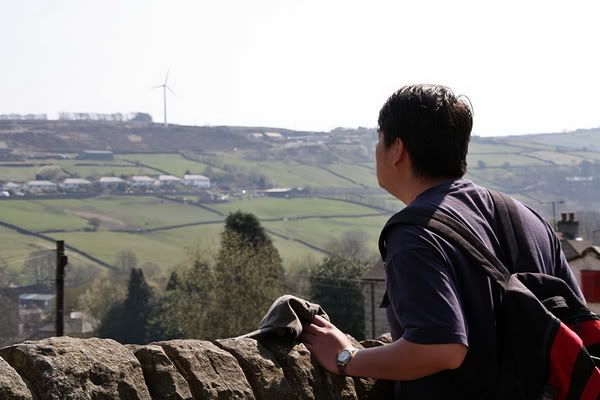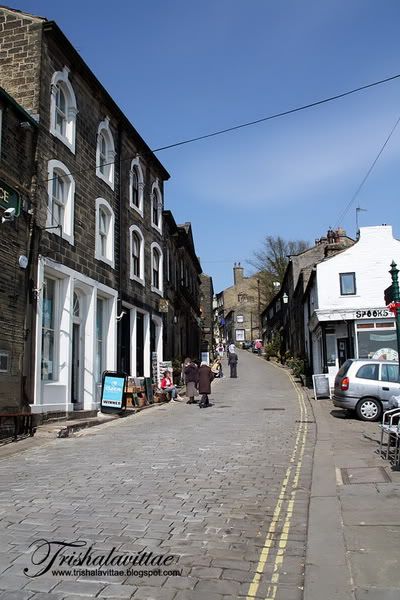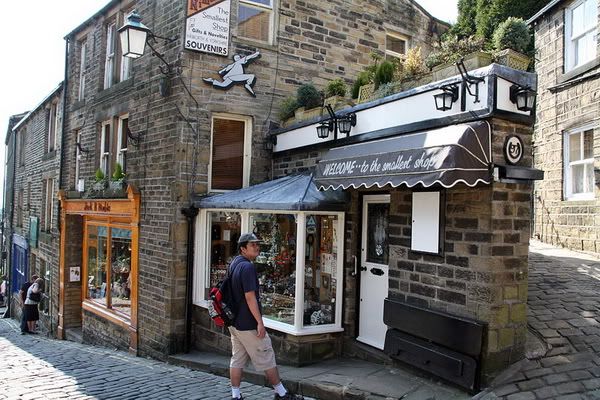 The smallest and most narrow shop that I have ever seen! Incredible!!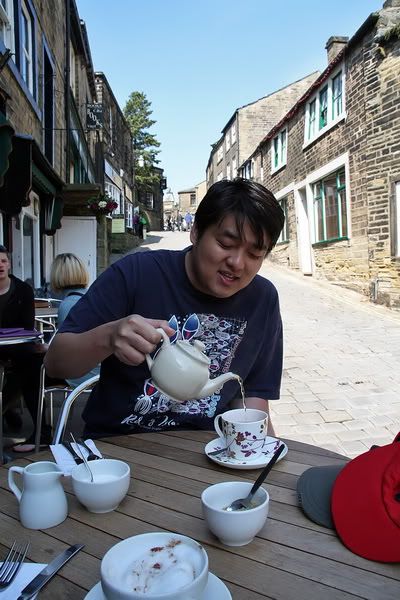 Time to brew!!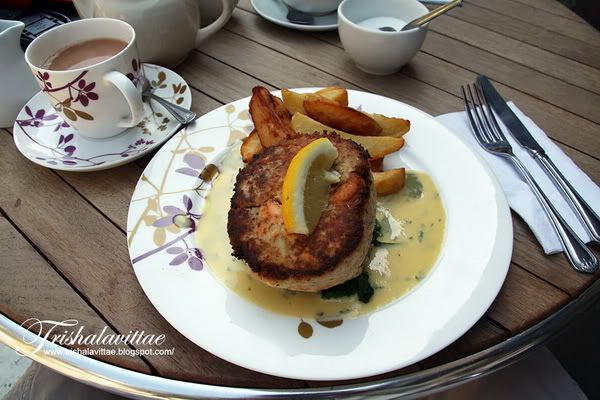 Hubby's salmon fish cake!
My jacket potato with chilli beef and red beans filling.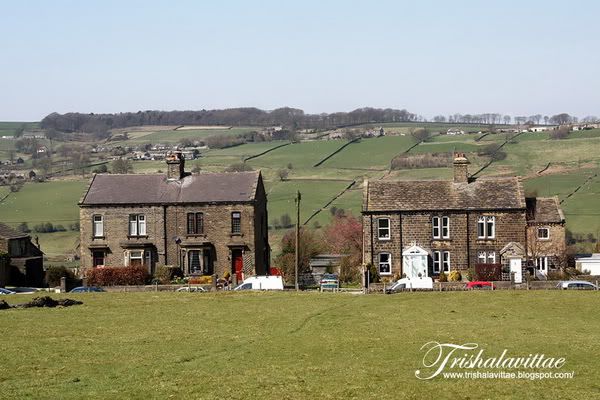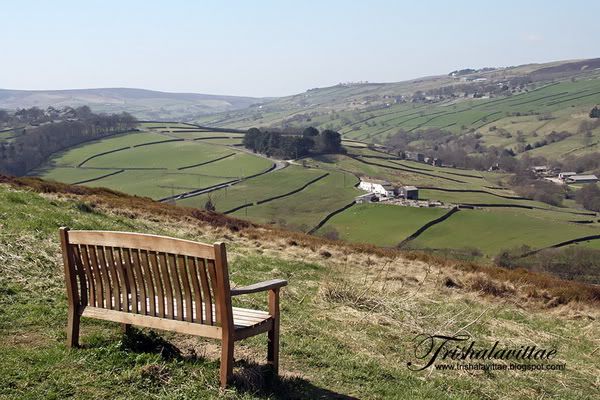 Love the landscape!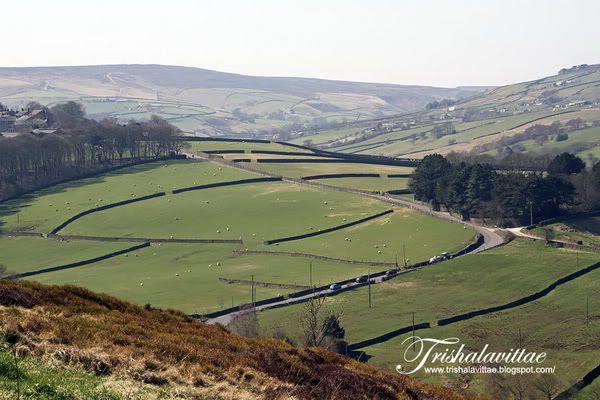 Mmmmmmmmereeeee.....
The sheep looks like it has been possesed, it kept on staring at us without even blinking it's eyes! Scary!
A new born baby lamb!! He couldn't even stand properly yet!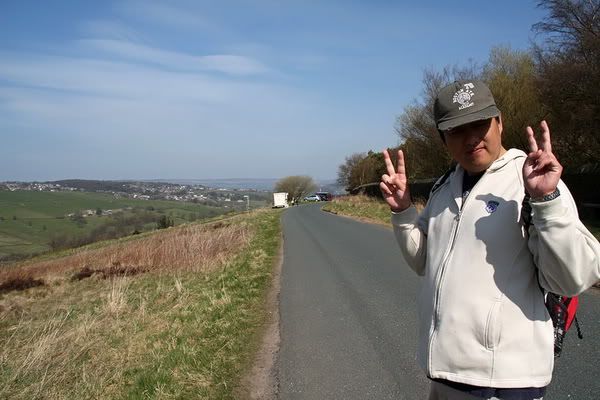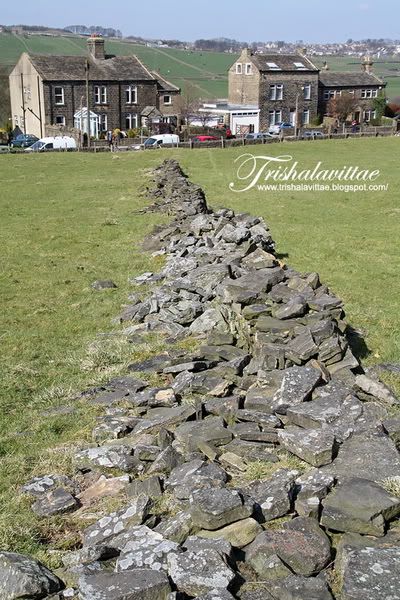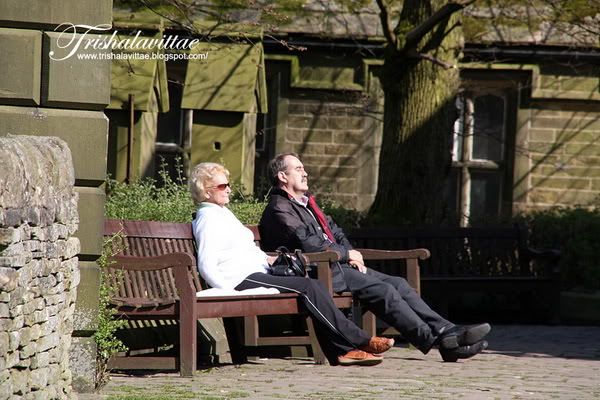 sun-bathing.... that is not what an Asian would like to do....