The school organizes field trip for freshers
every year
. It always fall on the last day of induction week (Friday for sure). The group went to Malham last year. I was eager to follow but nothing was more important than welcoming my cousin sister who came to visit me from Malaysia.

Although I have been to Malham with hubby in March last year, I was very keen to go again with the group.
From 4 coaches went down to 3 (most didn't turn up due to overslept),
the coaches took off at 9am sharp. I hate to say this, I think BBC weather is not dependable. However, the weather forecast was quite precise on that day, it was windy and cold when we first arrived, then sunny in the late morning.

Besides helping and guiding the kids, I aimed to take more photos of Malham this time. I realised I can't go any where without hubby now, I felt like I am handicap without him. I have to be extra careful when climbing up and down the rocks as I know no one will be watching my back like hubby always do.

Malham seems to be more beautiful in Autumn than in Spring. Love the romantic color of falls.

Have to stay back to keep the headcount.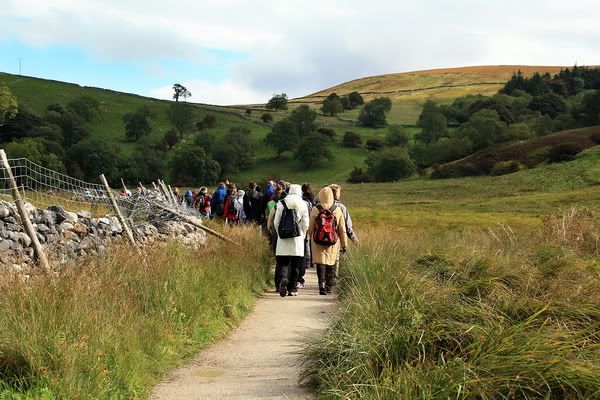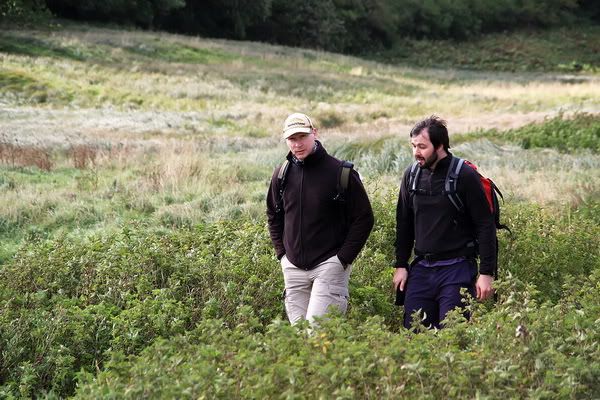 Not sure what these two geologist were chatting about, but I guess it must be relevant to ROCKS! People in my department love to talk about ROCKS!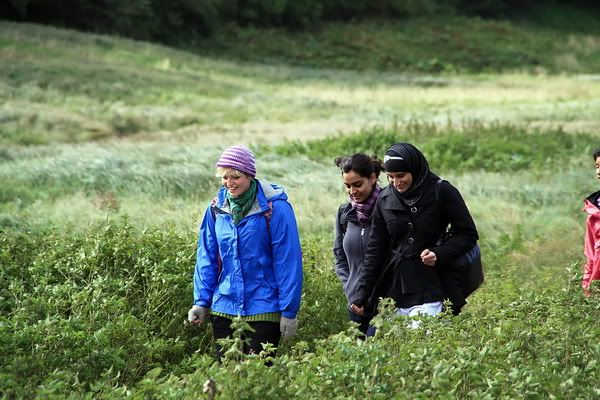 Apart from taking care of the students and snapping photos for myself, I was assigned by Bernice to bring Hrithik Roshan (her Bollywood 'Jayhoo' idol) to Malham too!
Hey Hrithink, where are you going? You better come back dude! If I don't bring you back to Leeds, your owner will definitely chop me into pieces!
A staff was giving 'lecture'. Where else could be a better place to share information about earth?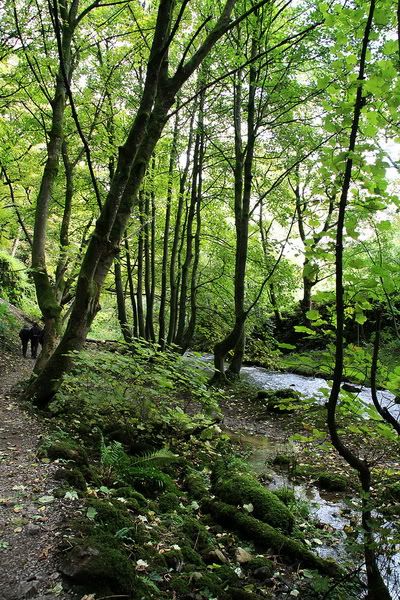 Walking into the woods.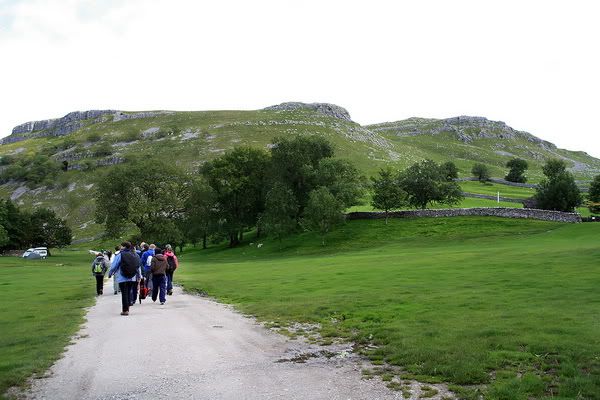 Breathtaking scenery...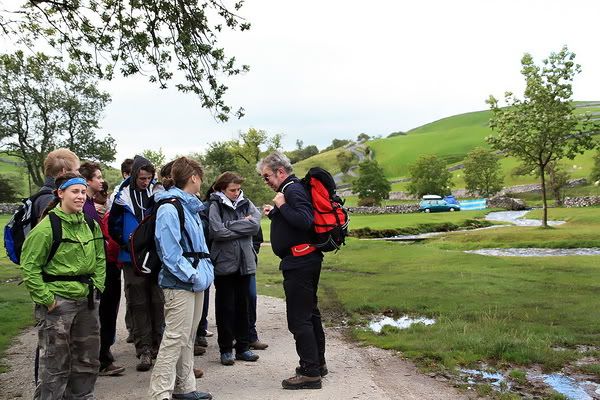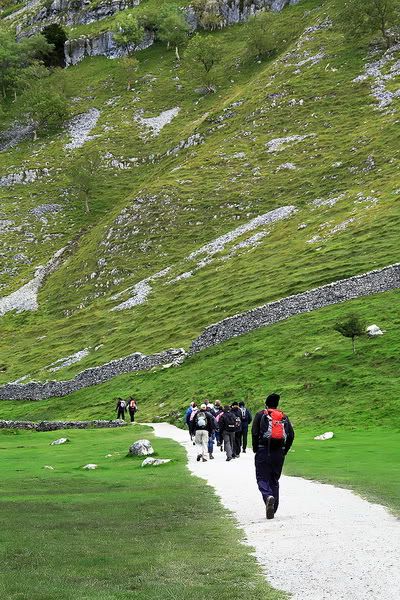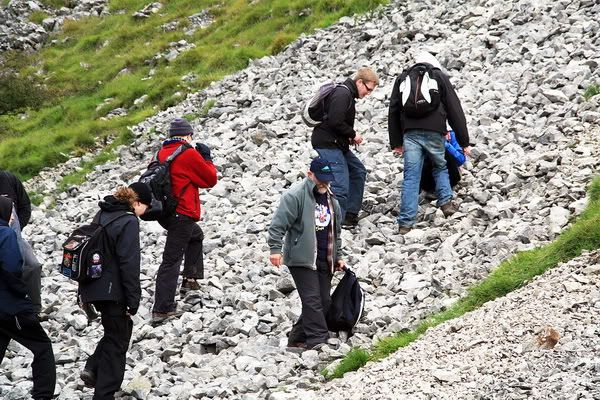 I am not sure what this bunch of people were doing, some how they said it has something to do with analyzing rocks that ware formed in dinosaur era. Please don't expect me to know all these, I am psychologist, not geologist!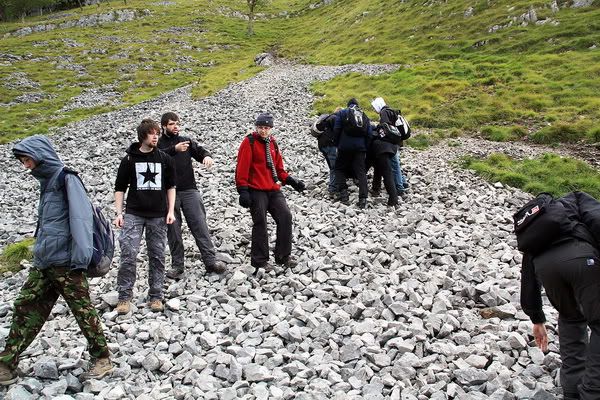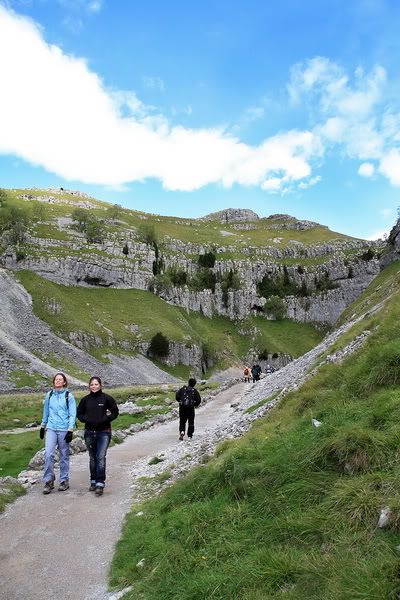 I fully respect Phil for his expertise in underwater cave study. Apart from his job as a researcher and teaching staff in University of Leeds, he dives and rescues people who are trapped in the underwater cave too. Some said sometimes Phil has to pull corpse from the cave when rescue was too late to reach.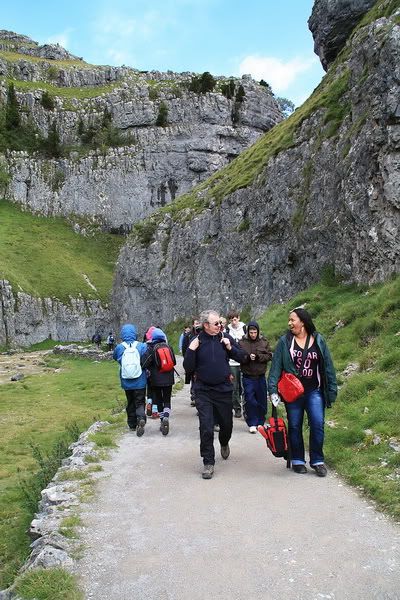 Story available at: http://see.leeds.ac.uk/typo3/current-students/news-story/?tx_ttnews[tt_news]=236&tx_ttnews[backPid]=55&cHash=cad16d5a43
More photos are available at: http://see.leeds.ac.uk/typo3/news/malham-fieldtrip-september-2010/