Brimham Rock is one of the unique places in UK where all sizes and shapes of rocks are scattered over 50 acres of Brimham Moor in Brimham. Due to its weird and wonderful shapes, people named some rocks according to their imagination and perception. Some rocks are called 'Elephants', 'Bears', 'Eagles', 'Mushrooms'... names are given mainly based on animals and plants.
The formation of the rocks happened back in 320 million years ago. Grit and sand from granites mountains of North Scotland were washed down by a river. The layer of minerals were increasing from day to day, year to year. After years, when grit and sand reacted to other natural minerals around the area, these amazing rocks were formed.
This area is currently run by National Trust and no entrance fee is charged, except for car parking. Hubby and I really love this place. Visitors are free to walk and hike around the place. This place is also good for family picnic, rock climbing activity and of cause photography for photo shooting freak like me!
It was about an hour drive from home (Leeds) to Brimham. We reached there around 11:30am. The weather was lovely!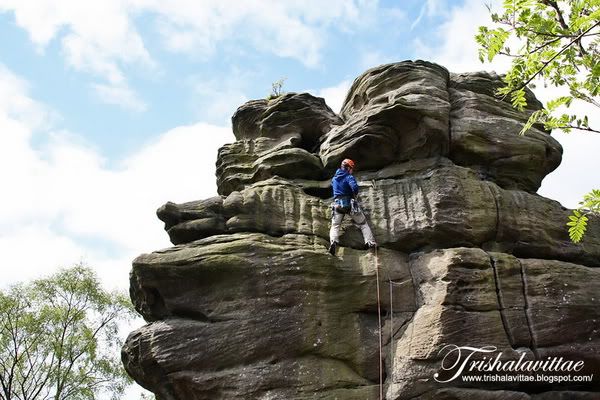 Rock climbing is one of the famous activity at Brimham Rocks. Climbers prepared their own gadget to do all the stunt and act! I am not sure if there is any paramedic around, just in case something go wrong! (touch wood!)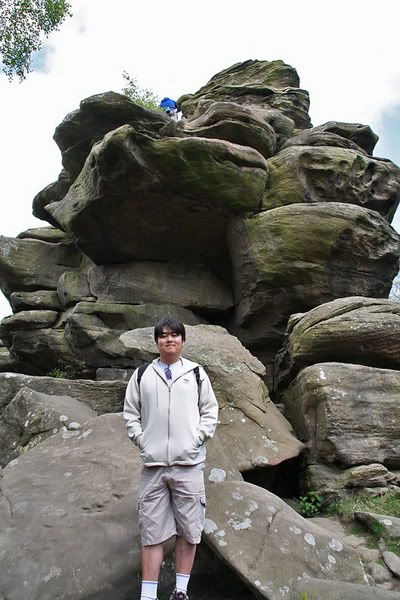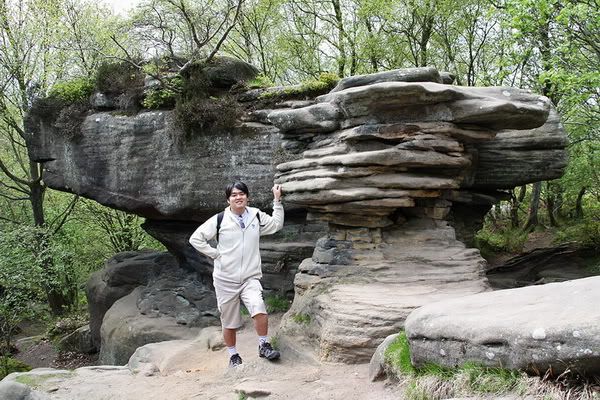 Layers of grit, sand and other kind of minerals. It reminds me about 'kuih lapis'! I must have been really hungry!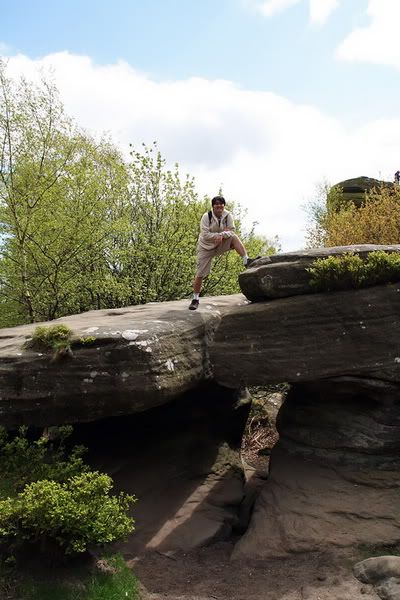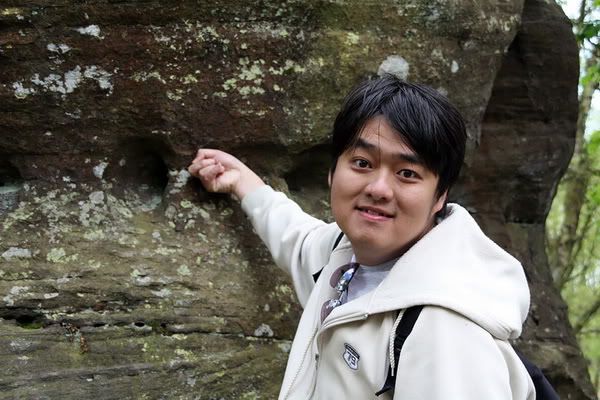 We discovered some holes are 100% penetrated through the wall.
Lots of big rocks here have holes. It's a natural playground for kids!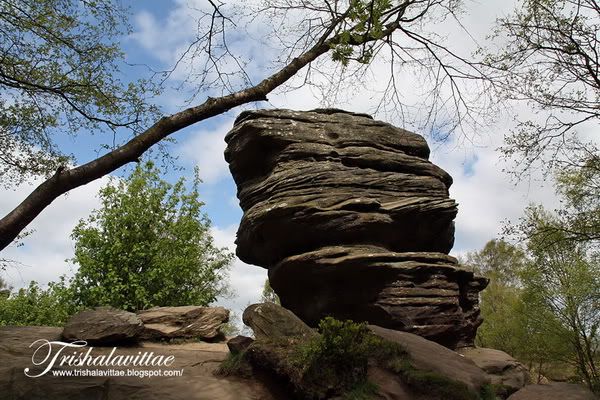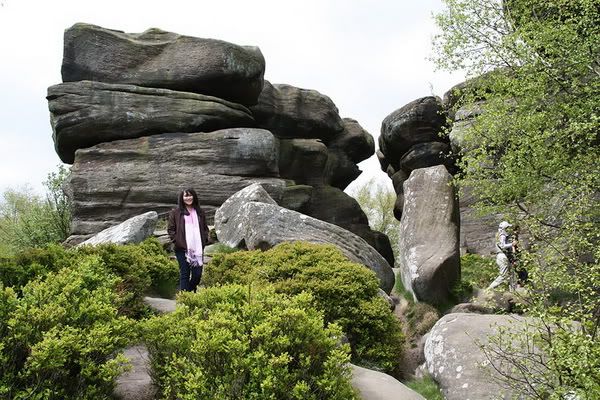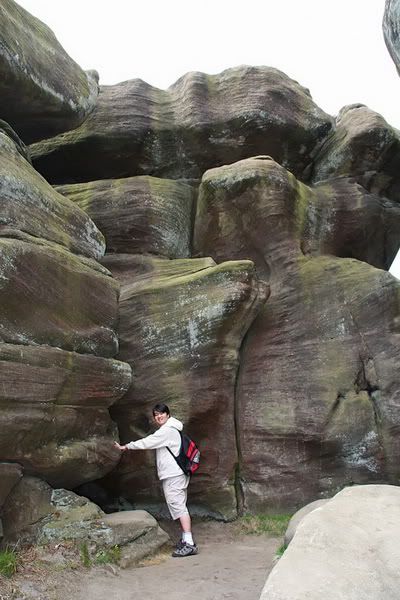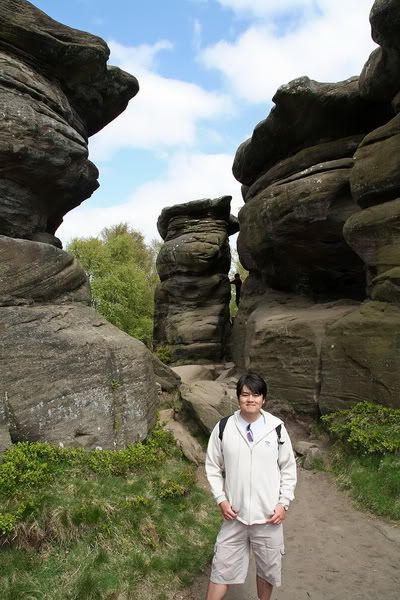 Click to enlarge the photo.
I wonder how they managed to get on to the top bare handed?
Click to enlarge photo.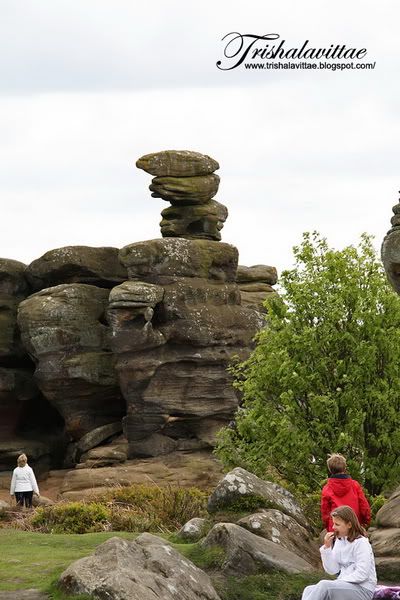 You must be thinking is this formed naturally or these three rocks were stacked by human? It's definately formed naturally! Awesome, right? :)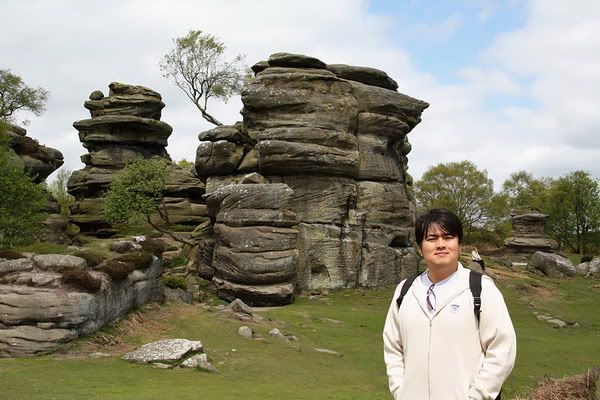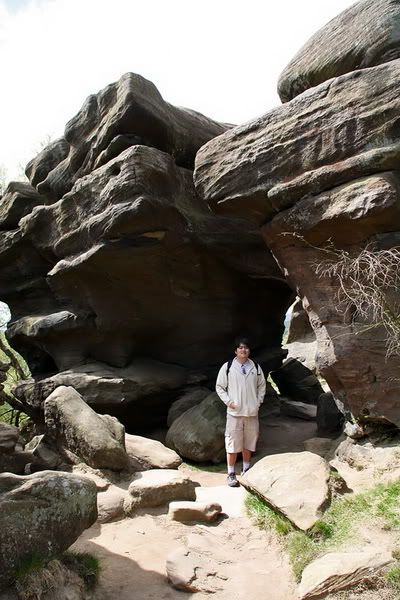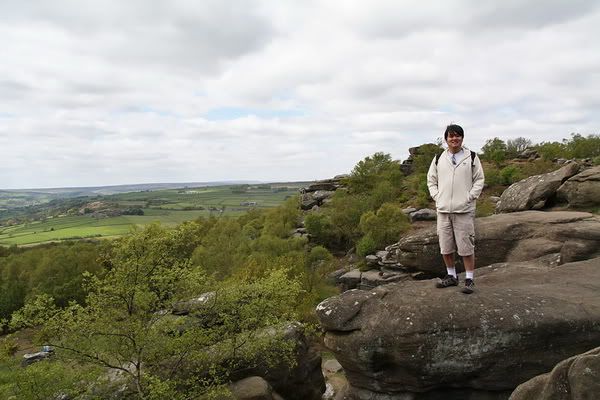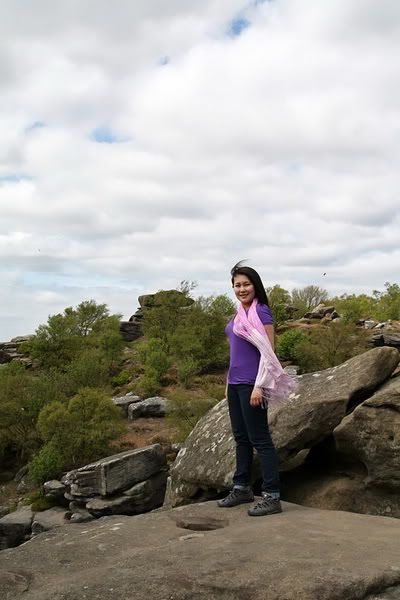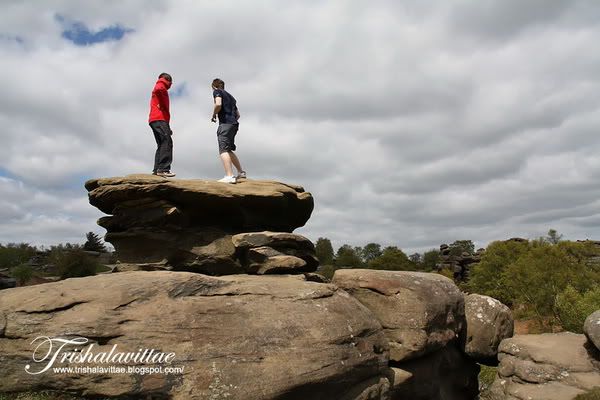 Hubby said strong wind made him felt a bit shaky while standing up high on the rock!
Click to enlarge photo.
Click to enlarge photo.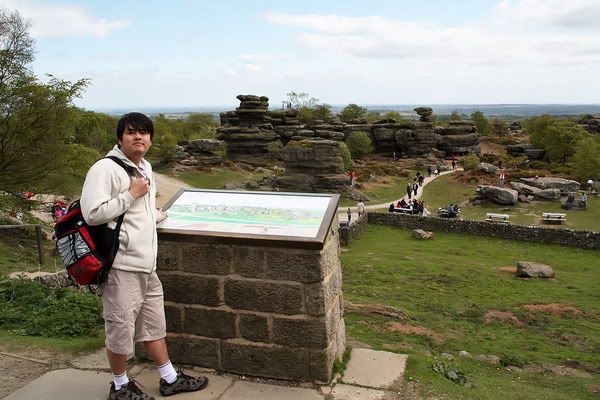 This is one of the famous rocks among all, it's called 'Dancing Bear'. Obviously, the man standing next to it is my dancing hubby! Haha!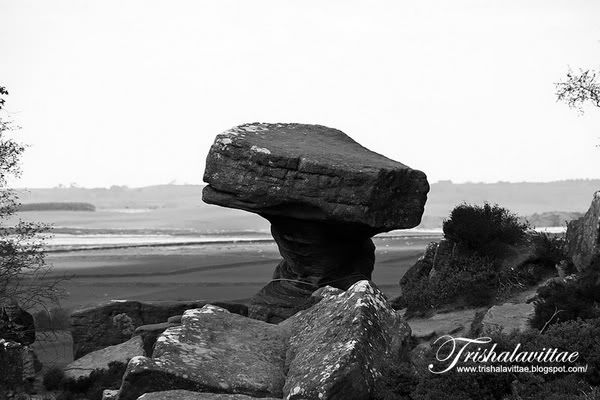 Druid's Writing Desk.
The one on the right with only a tiny basement supporting the rest of the rocks is call 'Idol Rock'; the one on the right looks like they were kissing!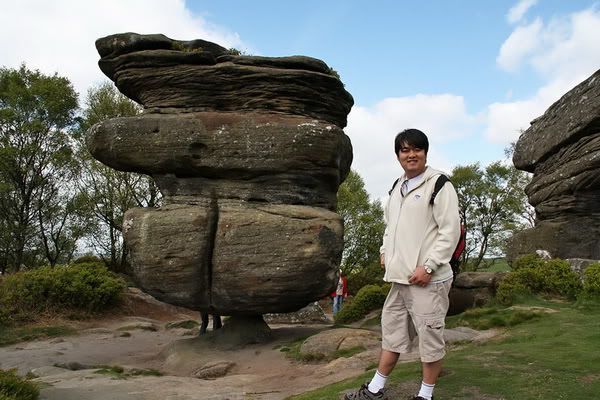 How this one was formed? It was believed that it was most likely formed just after the last glaciation when the land lacked any plant cover. Here, sand-blasting at ground level wore away the softer layers of the rock producing a tiny plinth with a massive top.