I have been keeping these photos in my hard disk drive for almost a month, almost forgotten to upload it in my blog. New photos keep on coming in every week; not sure how long it will take me to upload them on my blogspot.
Hubby and I went to west UK about a month ago. We had a day trip to Isle of Anglesey and Holy Island in Wales. Both places are separated from the mainland of England. The only two bridges that connect Anglesey and the mainland are Menai Bridge and Britannia Bridge. Back in many centuries ago, Anglesey was known as 'Mother of Wales' due to its fertile fields and agriculture. Anglesey is the largest island of Wales, with the area of 720 square kilometres.
click to enlarge the photo.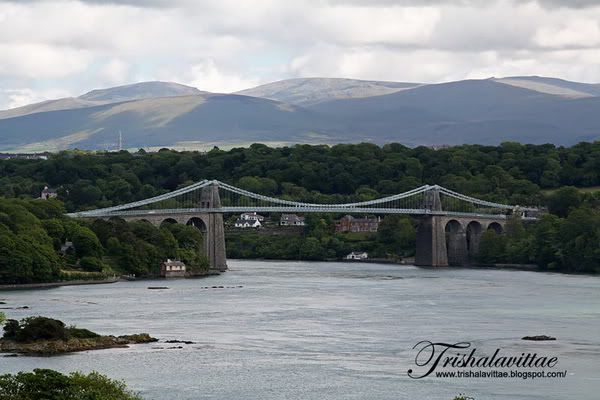 This is one of the bridges that connects Anglesey with the mainland of UK - Menai Suspension Bridge. It was built in year 1862.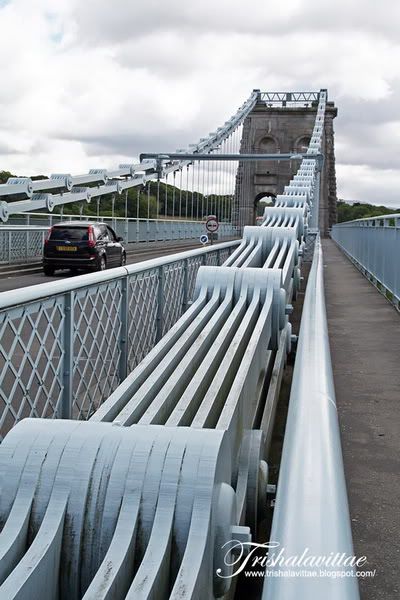 A close up shot of Menai Bridge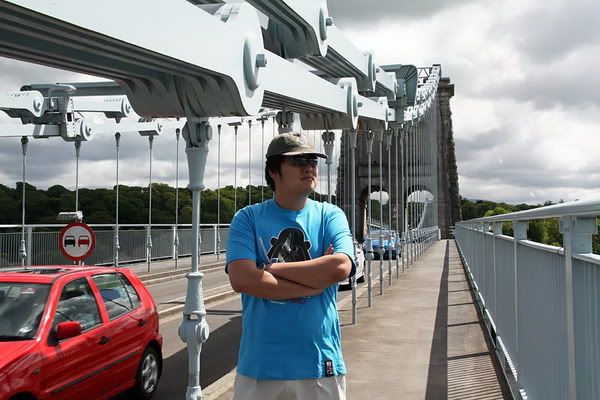 The breathtaking scenary under Menai Bridge.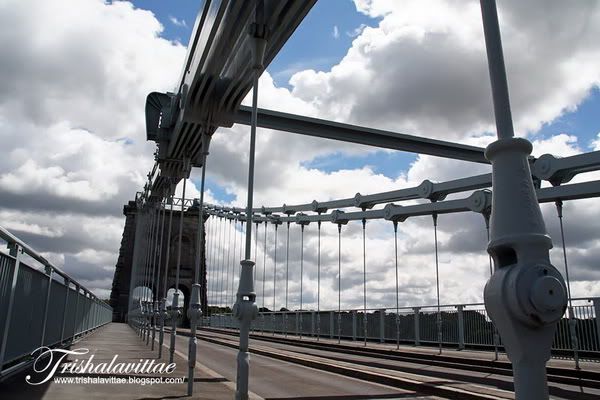 After having our lunch in one of the typical local restaurants near the bridge, he were heading straight to Beaumaris Castle.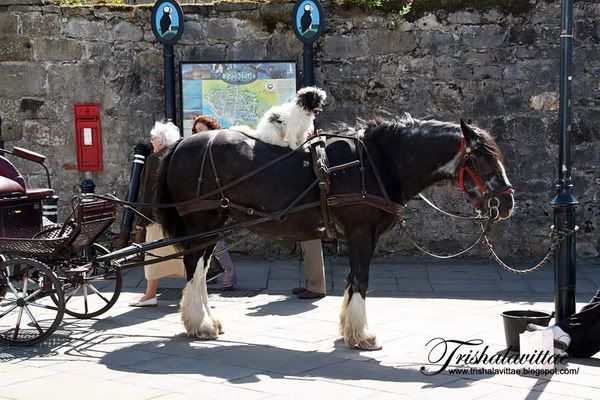 This cute little dog stood quietly on the horse for hours. You need to pay to get a photo with this little stunt super dog!
Beaumaris Castle was build by King Edward I in year 1295 during his campaign concurring north of Wales. The construction took about 35 years to be completed. This was the largest and last piece of historical heritage King Edward I contributed.
The entrance fee for the castle was 3 pounds each.
Click to enlarge the photo above.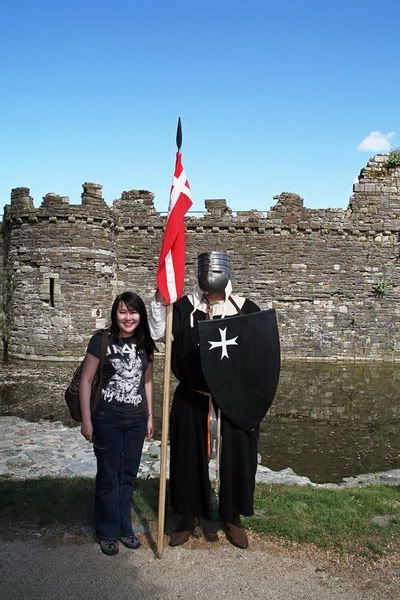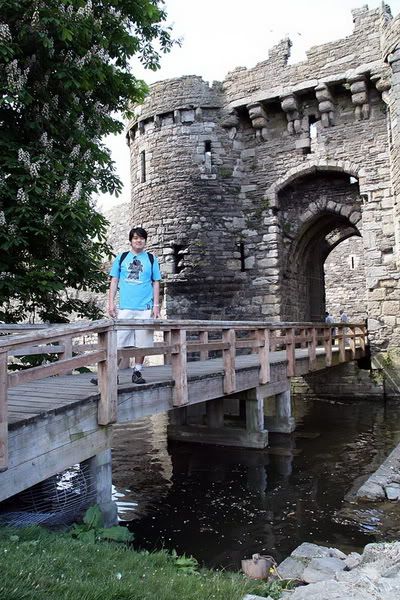 This castle was protected by two layers of wall. The walkway on the first layer is connected to the castle by this wooden bridge.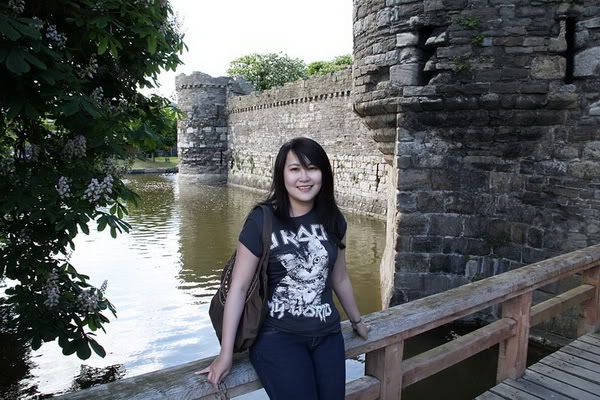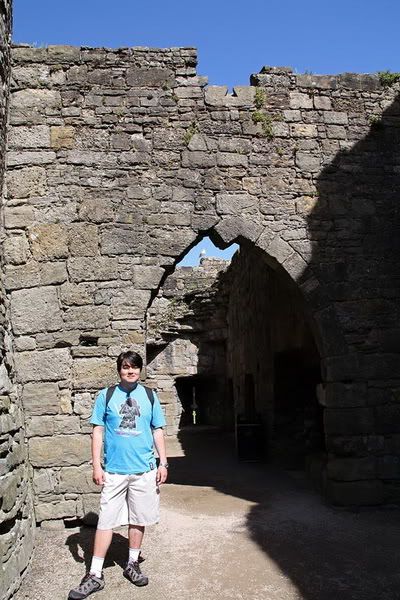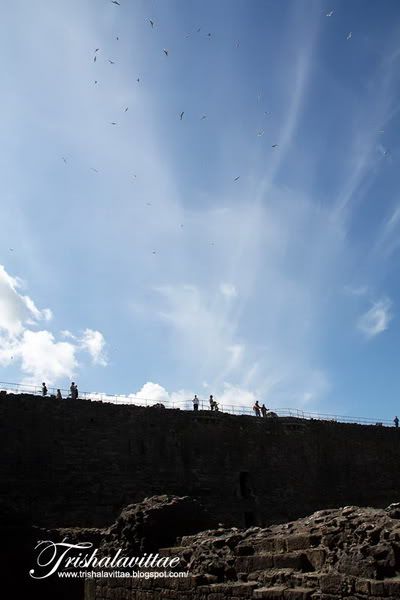 Hundreds of birds flying above the castle...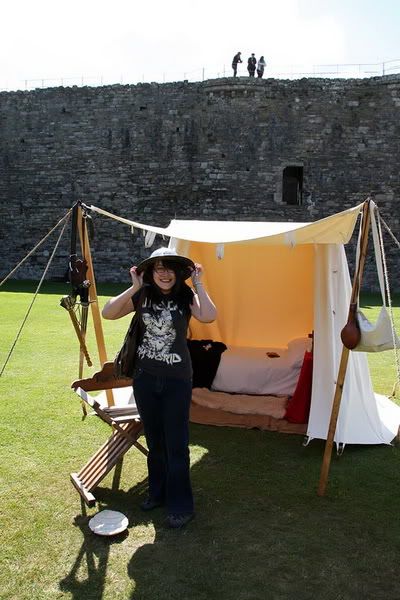 That iron was really heavy!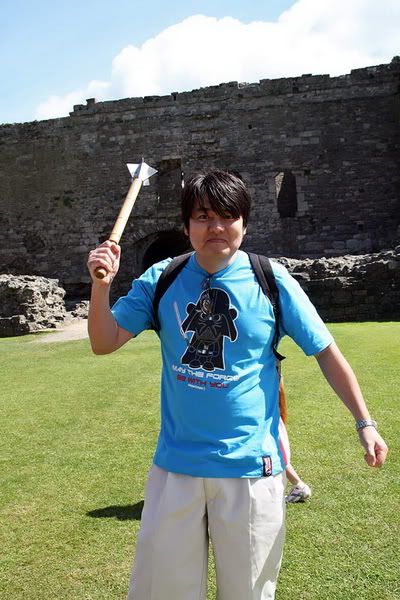 Fighter with his iron club!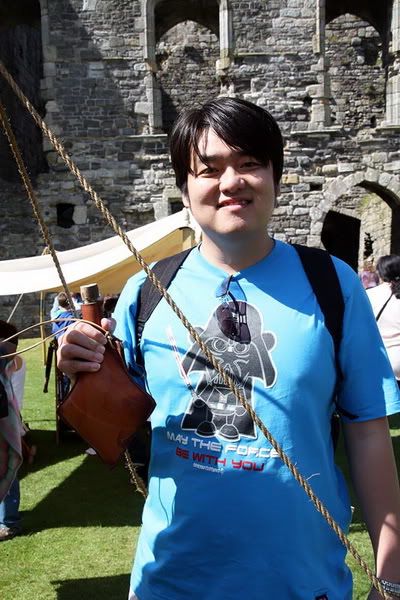 Do you want to try the water in the leather container?
Knight in T, shorts and walking shoes.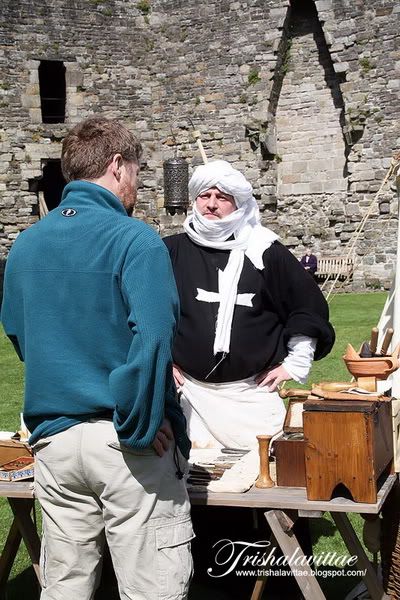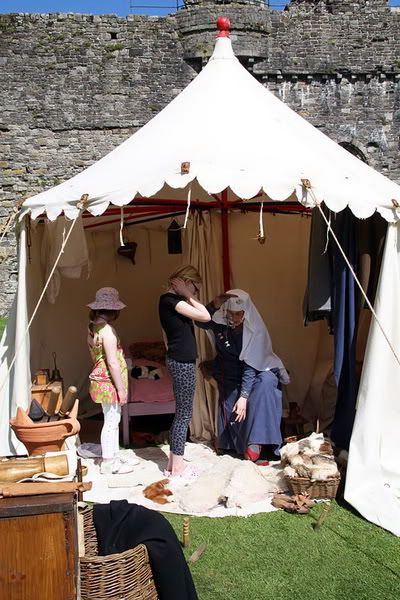 It used to be a place where people get their medical treatment...