I was running and racing for Race for Life yesterday in Temple Newsam, Leeds. This is my first charity run, I was really excited and had lots of fun running with nearly 3,000 women. Race for Life is a UK's flagship event. This year 230 events are taking place across the UK.

Majority of the ladies dressed up in pink for the event (me too!). Some even put on fancy dresses on them, with puffy skirts, dressed up as a pink pussy cat, with pink cowgirl's hat... so cool and so awesome! Nearly forgot to mention this: no man in this event! no man at all! All husbands, brothers, fathers & boyfriends were waiting at the ending point cheering for their love ones!

I used to do long distant running when I was in school, it was 'kacang' for me! I have not been running or practicing for more than 15 years. Yesterday's 5 km marathon nearly killed me! Plus the route was uneven, with lots of slopes to run up and down, I was totally exhausted after completing the 5km run! I spent 41.46 minutes to finish the race! I am really glad and proud of myself that I still manage to finish the run after so many years without any training!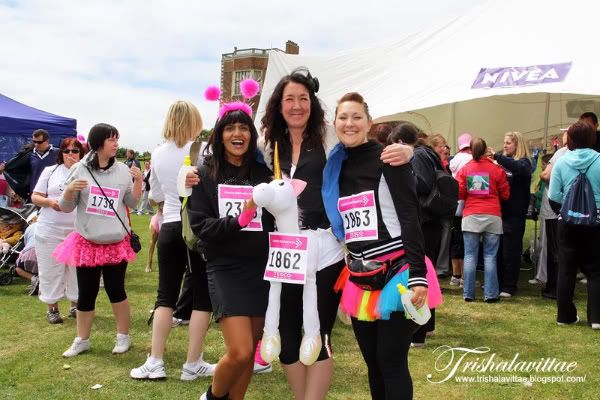 4 cute Nivea athletic guys were dancing on the stage!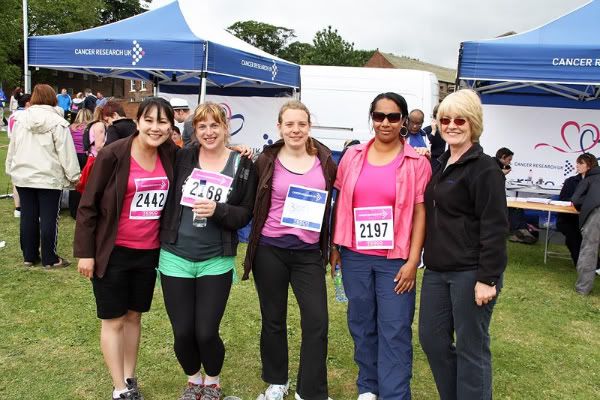 The SOEE (School of Earth and Environment) team!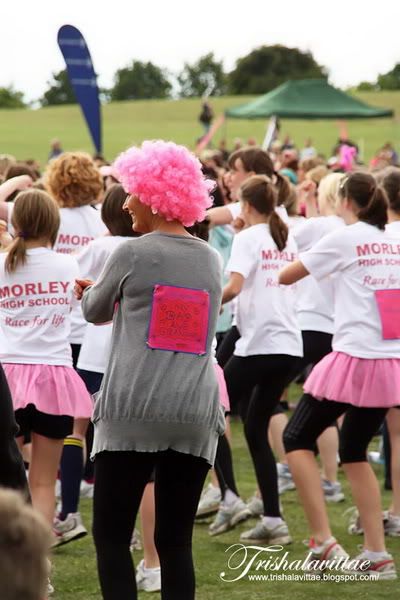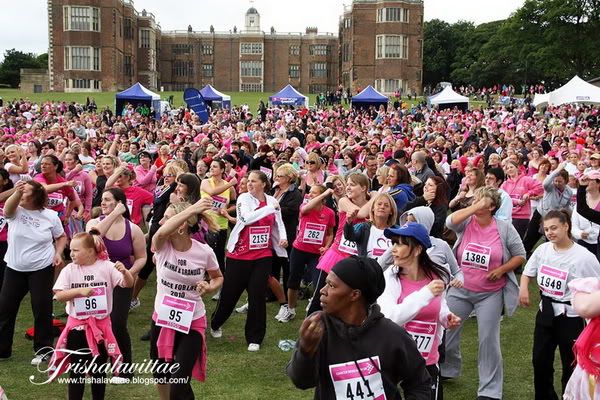 Let us do the warm up together! 1-2, 1-2!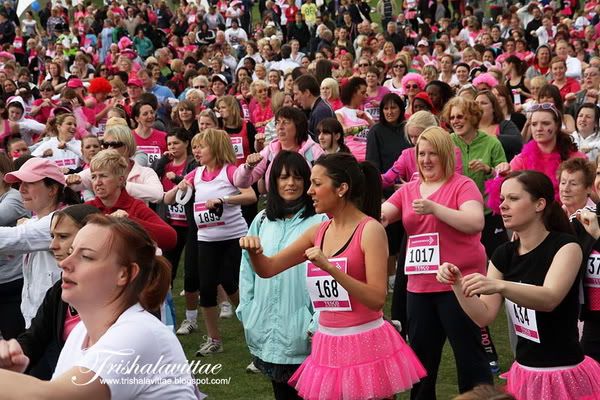 Pink pink pink!!! Well done girls!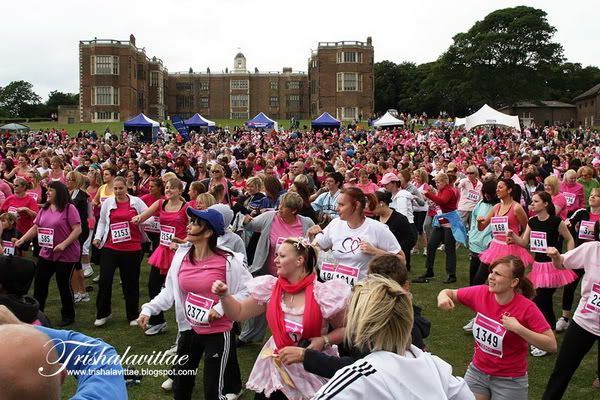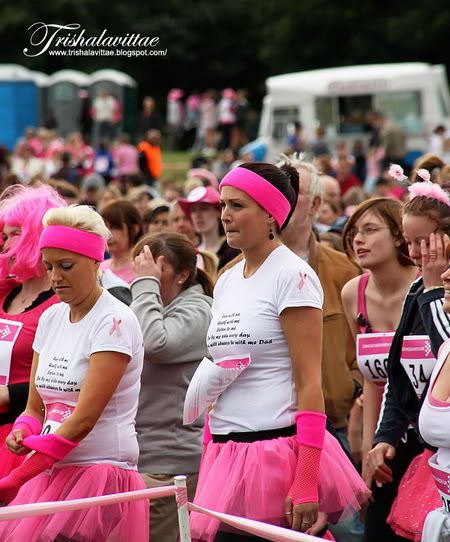 So many mums ran together with their daughters! This event really helps to bond a better relationship among family members and friends!
Did some simple warm up too! 2442, I really love this number! I love anything with 4!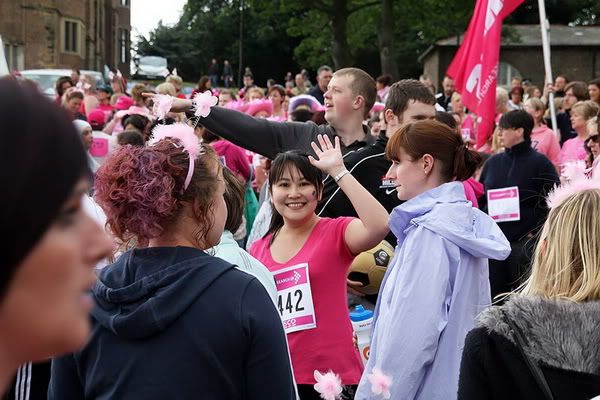 Bye hubby! I am going to start running! Don't forget to cheer for me and wait for me at the ending point!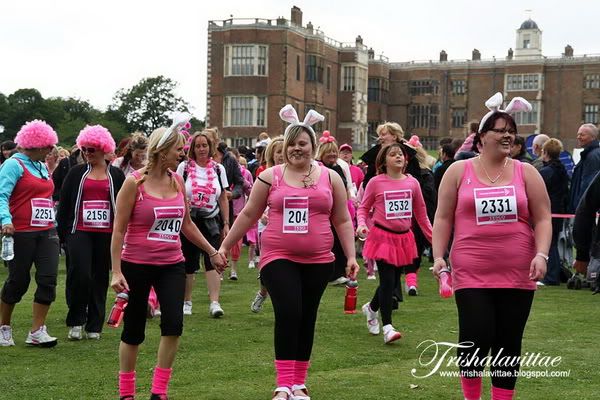 Pink bunnies!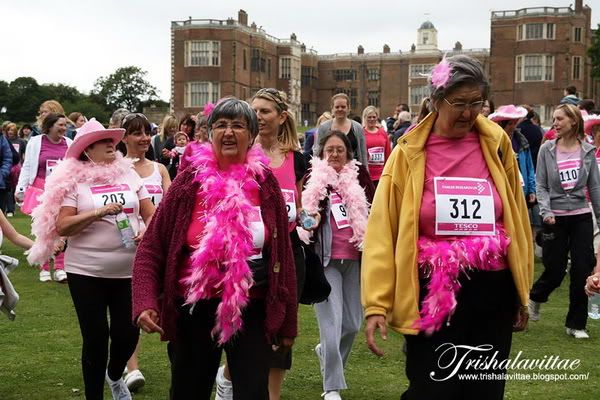 A fractured arm is never an obstacles! You rock!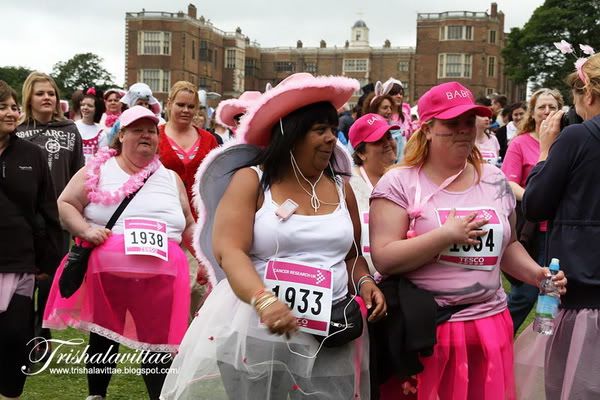 Fairy or cowgirl?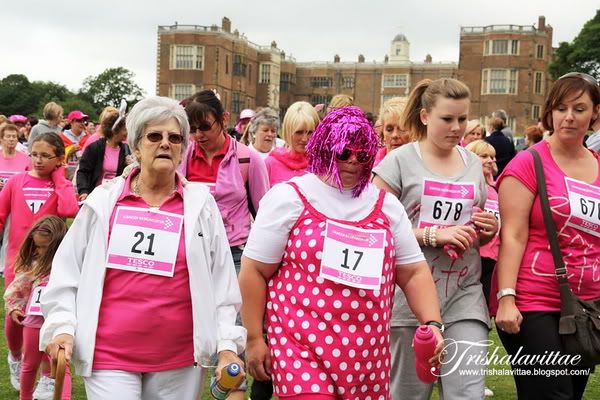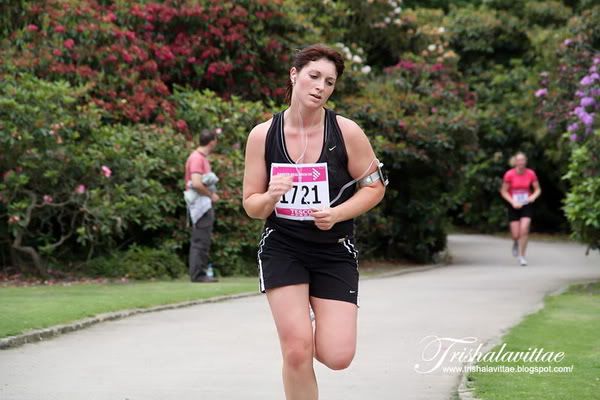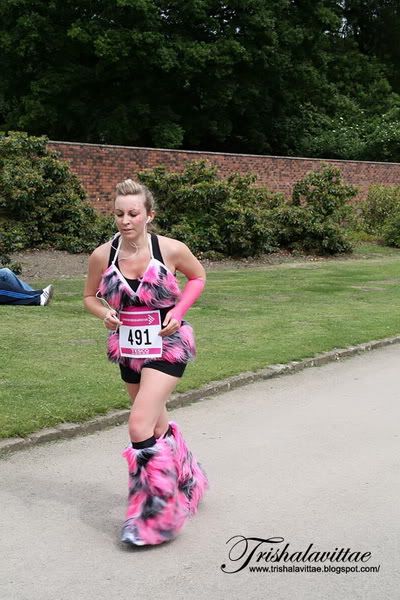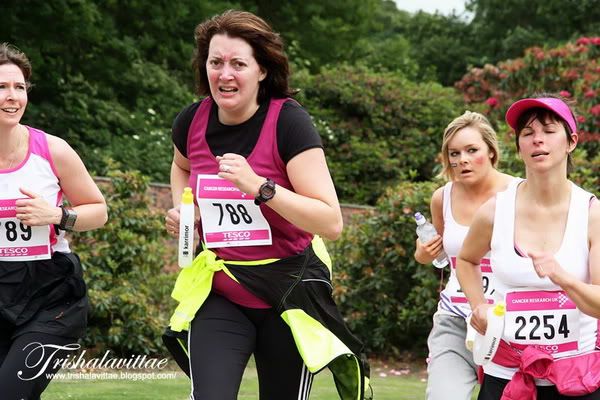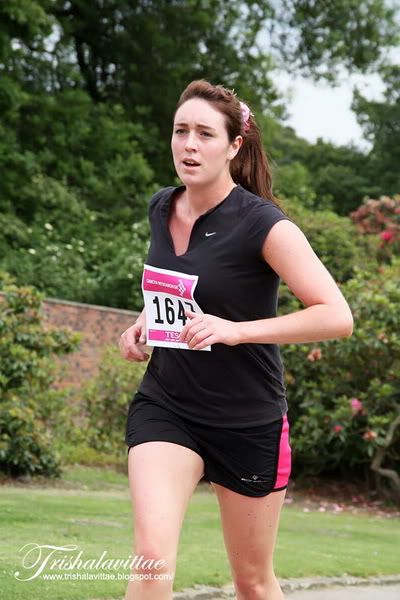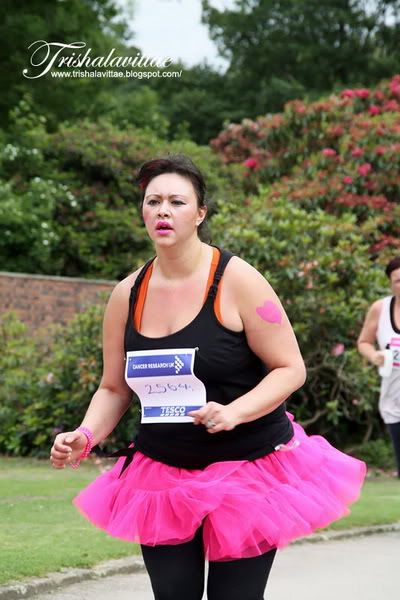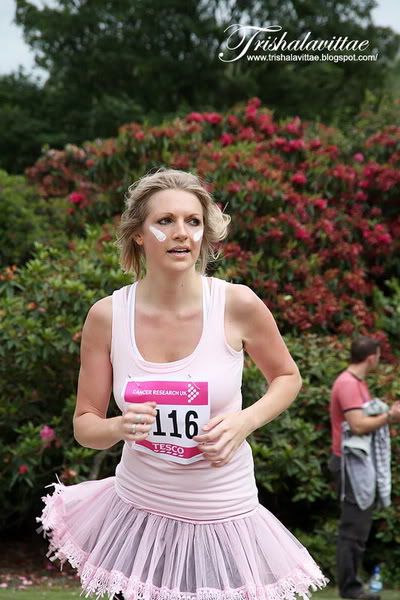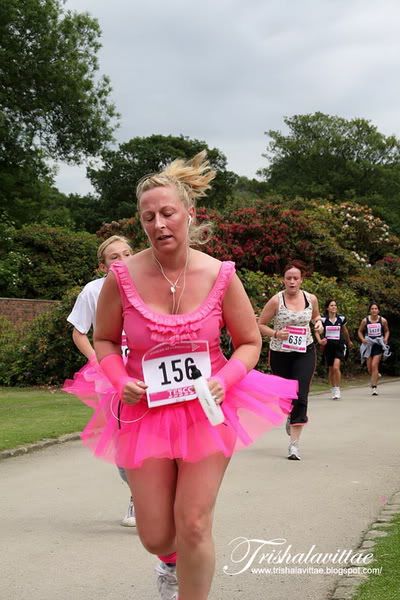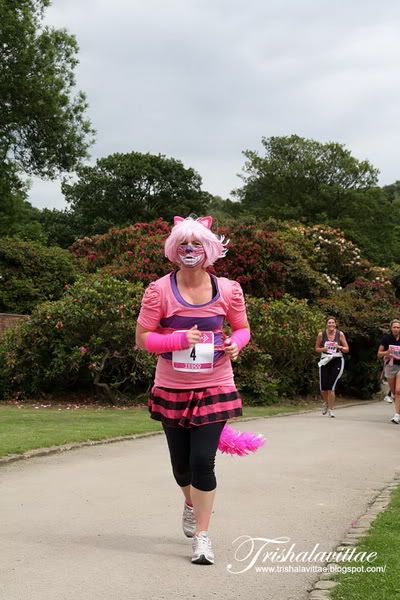 A pink pussy cat! Meow!


Tired! Tired! The pink-lady behind me must be thinking: Go away! You are blocking my way! haha...
Hurray I have done!! That's my record for 5km run: 41 minutes and 46 seconds!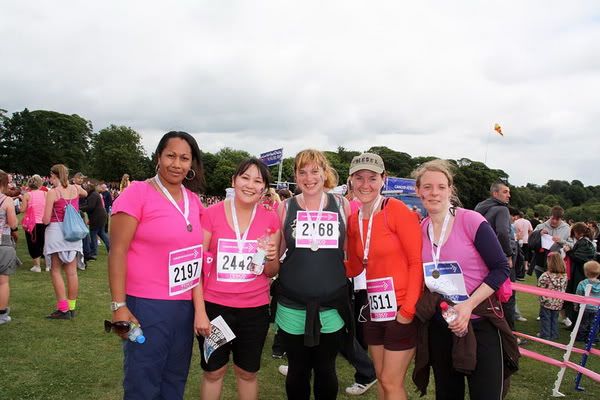 Everyone looked sweaty...
Kissing my medal!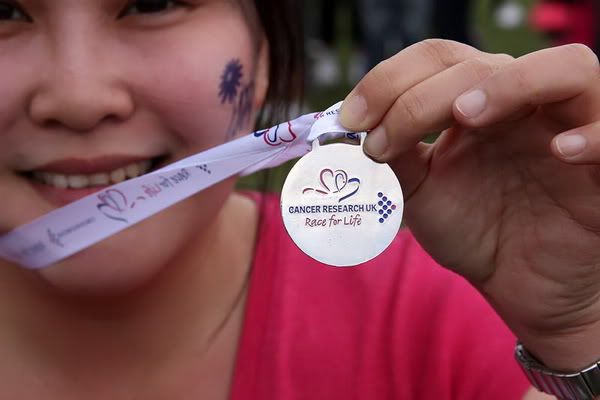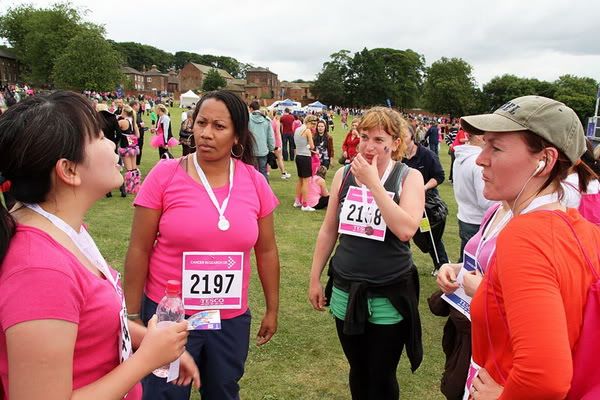 I was really hungry after the race.... how I wish that was a chocolate medal!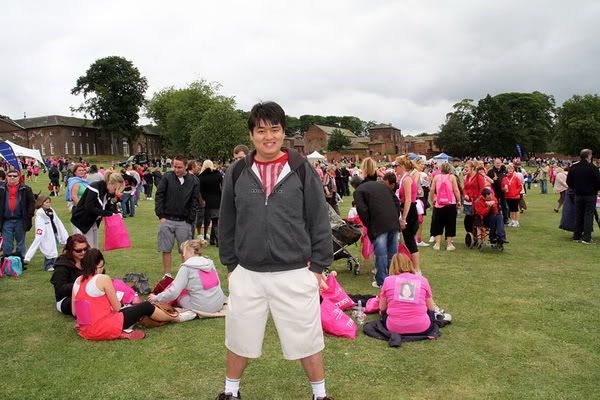 This is the man who supported me and shout 'ka-me' 'ka-me' (means hurry up in hokkien) when I was about 100meters before reaching the ending point! Thank you hubby!