We went to Harewood House few weeks ago with the main purpose to attend one of the largest Internatonal Kite Festivals in Harewood. It was just less than an hour drive from home.
Although the weather was excellent, the entire afternoon was dry and windless. Most kites can't fly high up in the air. We had wasted the whole afternoon and 14 pounds waiting for nothing. So dissapointed that the massive and gigantic kites were not be able to fly freely in the sky.
Harewood House itself is one of the famous tourist attractions in Yorkshire. It's not just about the history of the house, it's also about contemporary arts (sculptures in the garden), its beautiful gardens, kids' playground and its medium size birds garden.
The house was built in mid 18th century by Edwin Lascelles, who inherited the family business in trading sugar around the world. Most furnitures and paintings were still well preserved. What makes Harewood House famous is its' over 100 acres of garden. The design of the landscape was gorgeous! Part of the garden is converted to be Bird Garden. More than 90 species of birds are kept here.
On our way to Harewood.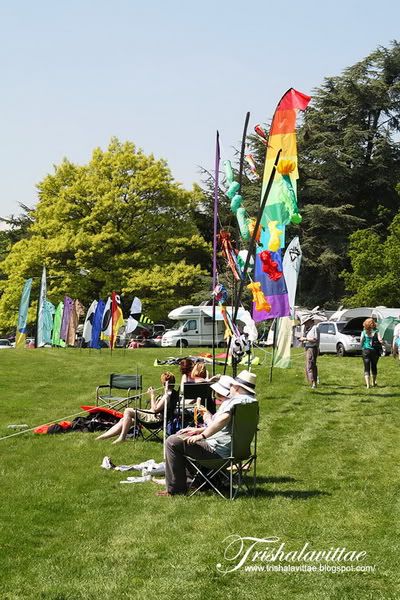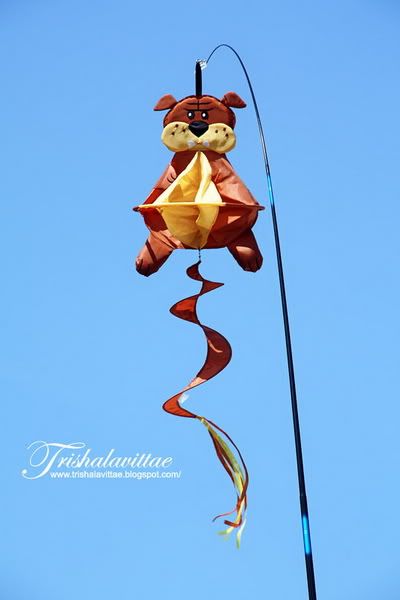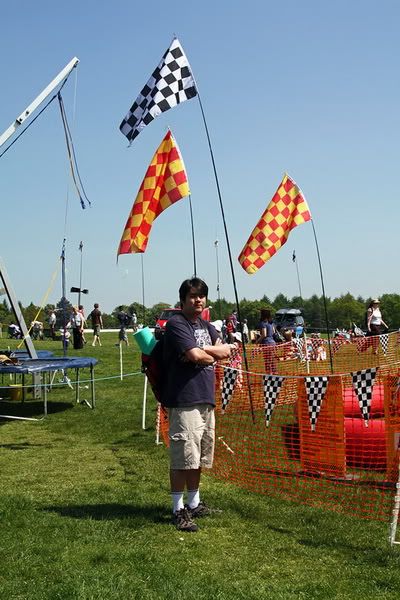 It's boring as no one was flying their kites! A kite festival without kite flying, what a disaster!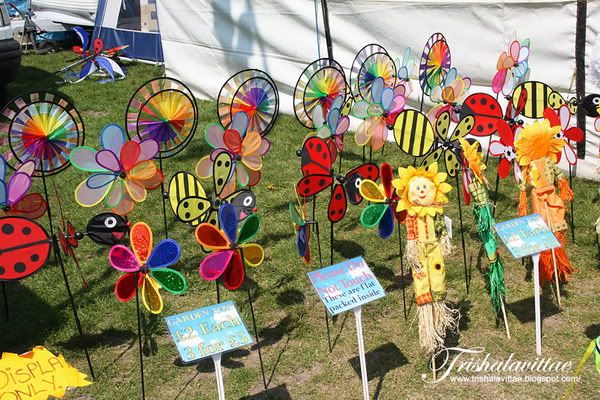 My eyes just couldn't get away from these colorful windmill toys...
That's Harewood House!
Harewood House, photo taken from the back of the house.
A bronze statue stands in the middle of backyard garden.
Click to enlarge.