OMeow was borne on 24 June 09. I wanted to start my own comic since few years back, too bad I do not know how to draw with computer software.
Friends who long know me will definately not surprise to see me drawing again. I love to draw cartoon characters, but haven't done that for more than 16 years.
If you love OMeow, please leave some message to show your support!
Thanks!! :)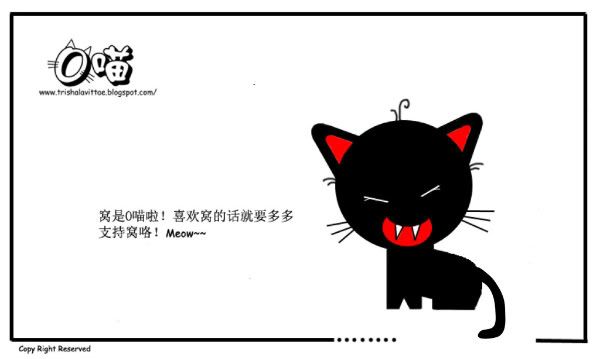 http://www.facebook.com/home.php#/photo.php?pid=1949288&id=616008167