Saint Peter 是Bacharach其中一所最主要的教堂。第一眼看到这个教堂的时候真的很难相信这所建筑物已经有将近100年的历史了!
Saint Peter is one of the main church in Bacharach. When I first saw this building, I never thought it could be a property from 12th century! It still looks new!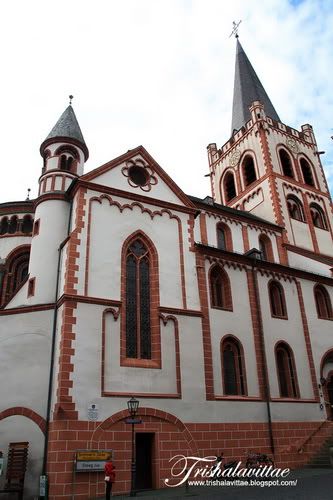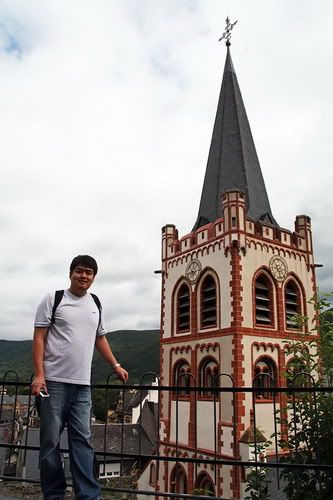 从比较高处的地方看下去,Bacharach不但是个漂亮的小镇,还感觉到这里的建筑都很可爱!
Werner Chapel 原本是个Gothic 教堂,但为了某些原因,建筑工程最后被迫停止。剩下未完工的教堂从此就成了Bacharach的旅游胜地,受当地的人保护。
Werner Chapel is an unfinished Gothic church. Although the project has been abandoned, the uncompleted church has now become one of the attractions in Bacharach.
Werner Chaple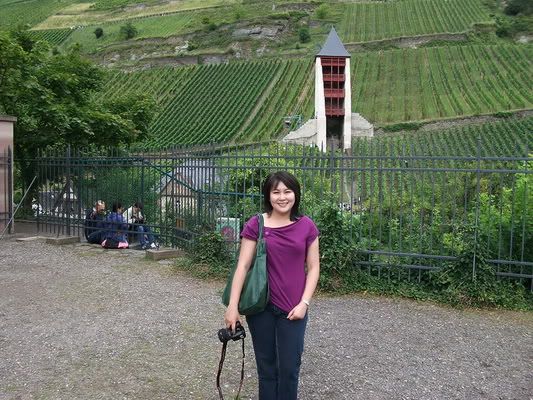 Werner Chapel 对面的山丘是种满了葡萄树的葡萄园。游客可以免费参观这些葡萄树哦!
Opposite Werner Chapel was a hill fully planted with grape trees! Visitors are welcome to visit the plantation and no entrance fee is charged!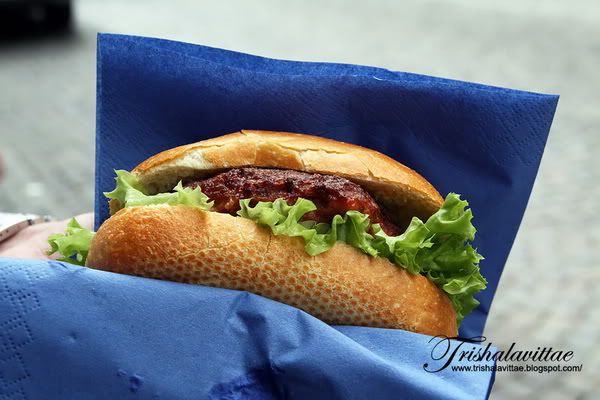 这个猪肉三文治就是我们当天的午餐。很简单却很美味的一个午餐!
We had this simple sandwich as our lunch - pork with lettuce and bread. Simple, but tasted really good!
就这样在街边吃、喝。。。别有一番风味!
我本身
很喜欢Bacharach的小巷。