Well, snow comes earlier to Leeds this year! UK never had early snow since 17 years ago. Thank God for sending me such a precious 'present' before I return to Malaysia. This will be my last snow day in UK!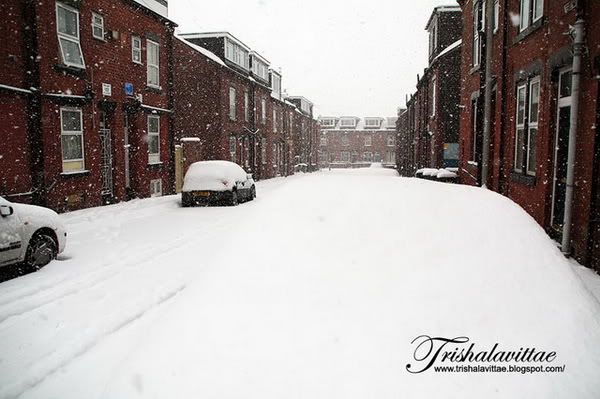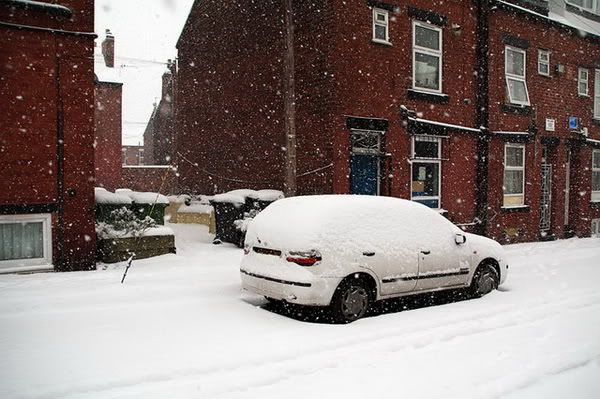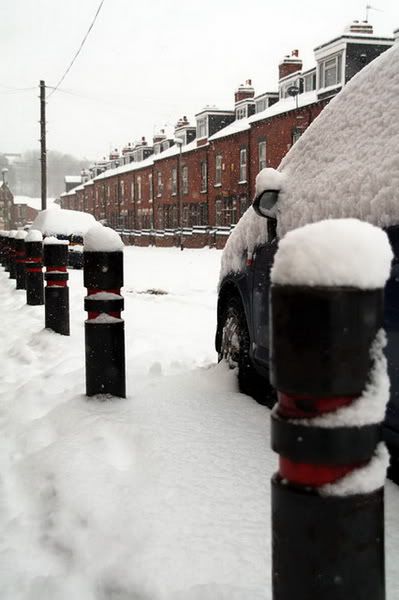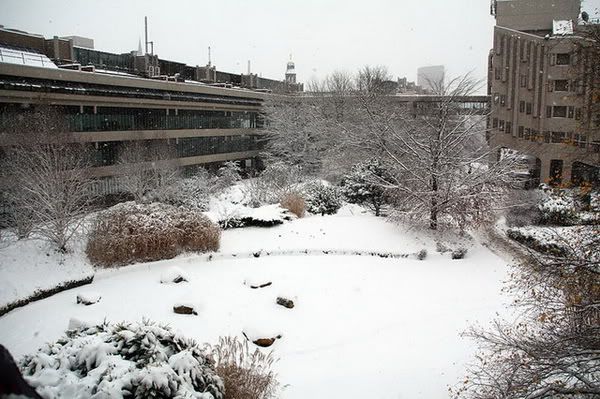 The building on the left is part of the school I work in! :)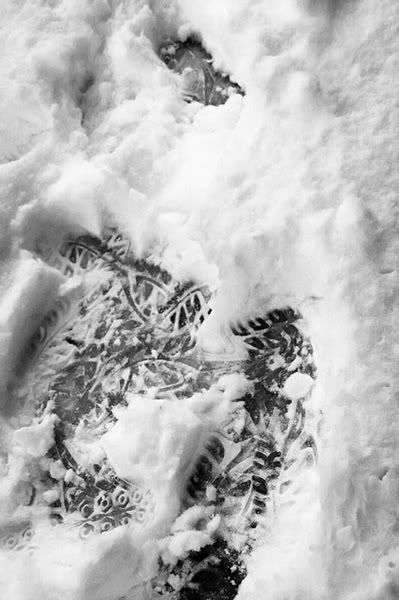 Hubby's foot steps...
This man is smiling happily as he gets the best present this year for his birthday - The Thick Snow!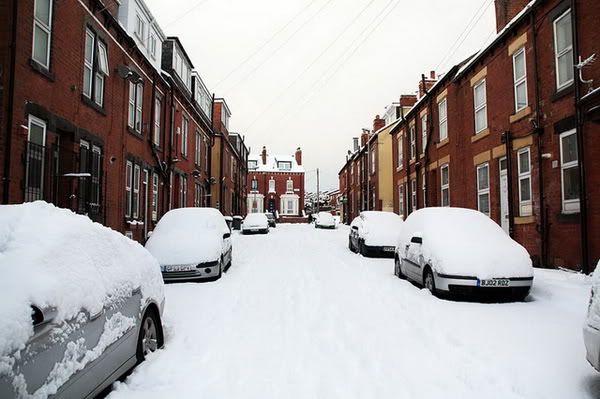 Cars were topping with a thick layer of snow. They look like cup-cake from far!
All bins were dressed with a fluffy white hat! It's cute!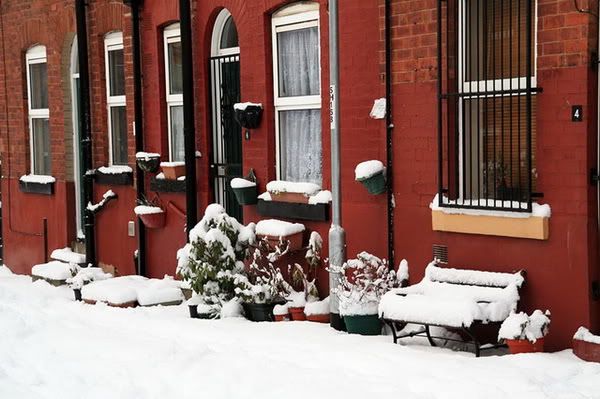 Do... Re... Mi... Fa... So...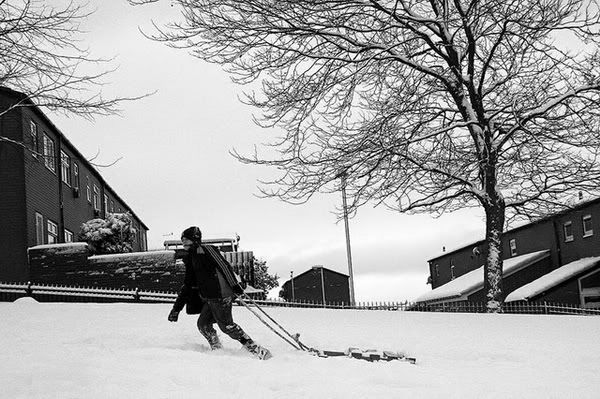 LOVE this pic!
Biscuits as eyes and chocolate sticks as nose and mouth.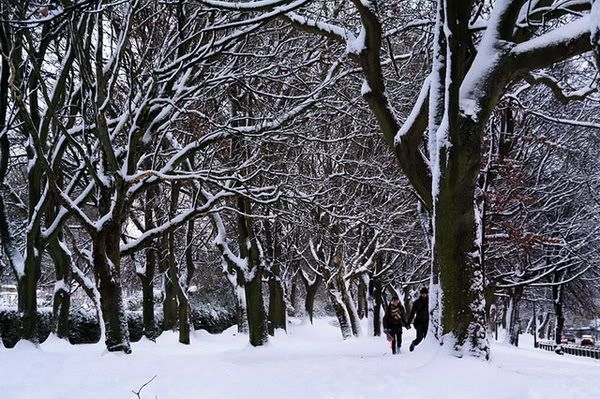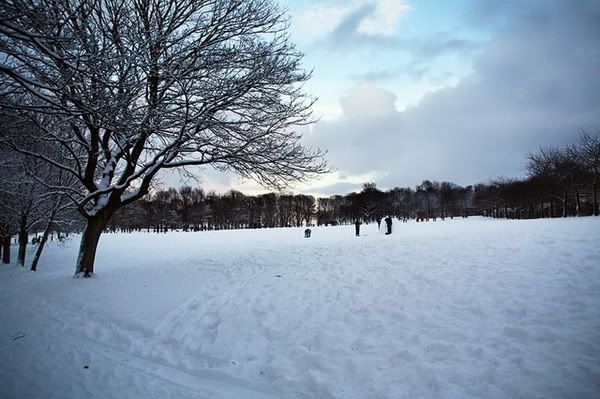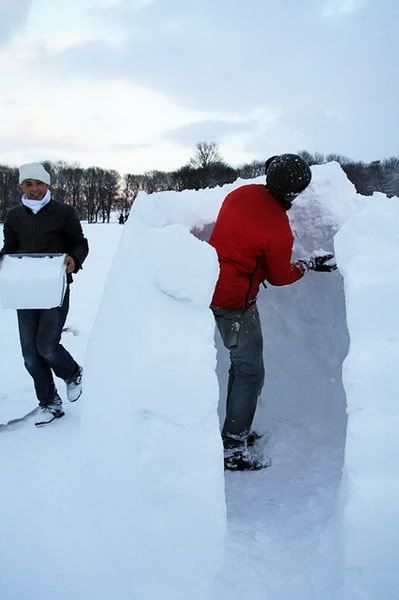 That's the best way to play snow fight! It could reach your opponents from far!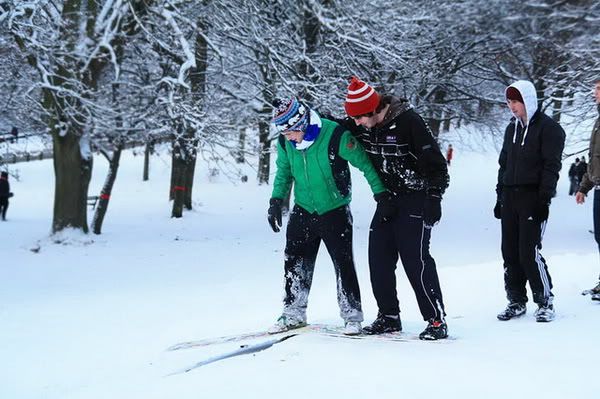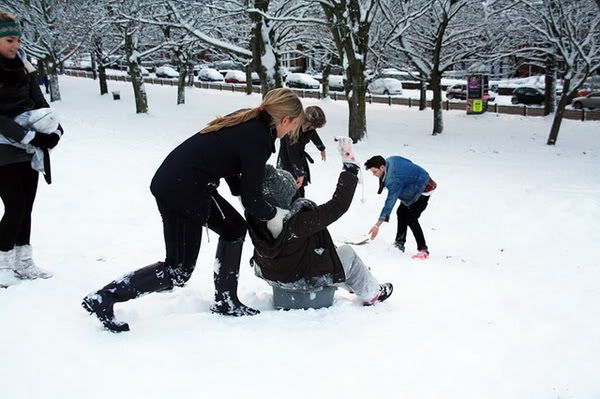 I wonder how this man cycle in the snow? Must be real hard!
Opps! The shoe is flying off!